Employee Application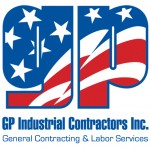 Click the button below to open an Employee, Subcontractor and Vendor Application form that you may fill out and return.  The form requires that you have Adobe Acrobat Reader (version 8 or higher) software installed on your computer (see below) and may take several minutes to open.  Once you have filled the form out, using the buttons at the top, you may print it out for your records and then email it to GP Industrial Contractors, Inc. by following the instructions provided.  If you prefer, you may also print the form, fill it out by hand and return it to GP Industrial Contractors, Inc. at the address or fax number below.
NOTE: If you exit the form either by using the "BACK" button on your browser or by closing your browser before completing and saving the form (including printing and/or emailing) you will lose ALL the information entered.
You must have Adobe® Acrobat® Reader software (version 8 or higher) installed on your computer to open the above form. The software is free and is available at the Adobe web site (www.adobe.com).
Inquiries regarding vendor opportunities may be directed to GP Industrial Contractors, Inc.
GP Industrial Contractors Inc
400 Gulfway Drive
Port Arthur, TX 77640
Email Employee Application to: apply@gpic2000.com
Phone: (409) 982-8343    Fax: (409) 982-8176
Email Vendor Application to: vendor@gpic2000.com
Phone: (409) 982-8343    Fax: (409) 982-8176
Employee Application (Print Only) | Employee Application Online Form Submission
Vendor/Subcontractor Application (Print Only) | Vendor/Subcontractor Application Online Form Submission
Upload a Resume:
[gravityform id="1″ name="Resume Submission" title="false" description="false"]